On Growing and Belonging. How I Became An Advisor To The Canadian Government
Featured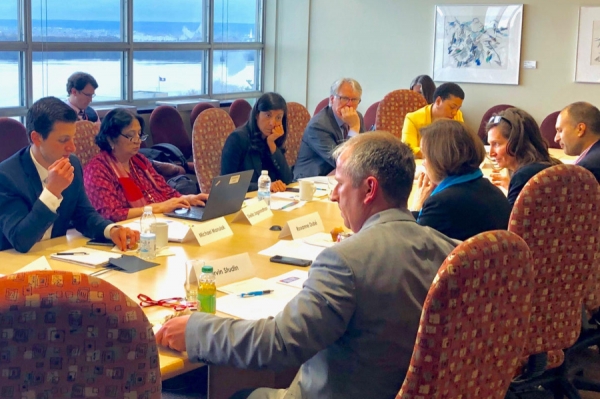 I was 4 years old when I landed in Canada with my family, my parents in search of a 'better life'. I can still remember the cold air biting at my cheeks.
The pursuit of this better life was difficult for my parents, unpredictable, volatile and at times humiliating. The idea of interacting with anyone in a position of power in government seemed light years away to me. But what I learned from my parents is that your circumstances don't have to limit your potential. You can grow, you can leap.
On Friday I went to Ottawa to attend the first meeting as a member of the newly formed external advisory board to the Canadian Foreign Service Institute. The CFSI runs an academy that trains all of Canada's diplomats. And this board, which is made up of some of the brightest people in North America, is helping to keep the CFSI content relevant in the face of a rapidly changing global landscape.

I was able to advise mainly around digital storytelling and how we can prepare our diplomats to do a better job of telling "Canada's story" in foreign countries. I also talked about tangible steps we can take to ensure that the folks representing us abroad, reflect the Canada we are living in now.
30 years ago my view consisted of a broken window that looked out onto a bleak street. On Friday I looked out onto the Rideau River at an infinite expanse of possibilities.
We can grow, we can leap. We belong here.
Last modified on Thursday, 08 August 2019 08:30