A First Of Its Kind MicroLearning Course For Diversity, Equity And Inclusion In The Workplace
Featured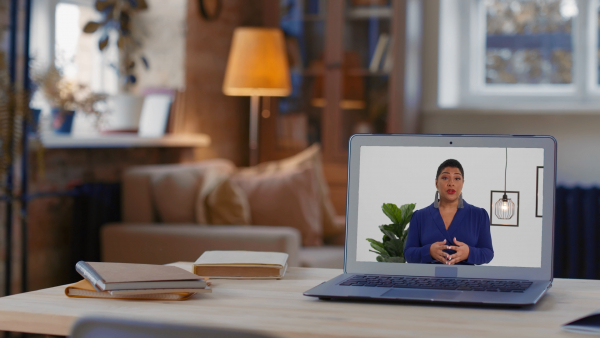 So proud to share that I've partnered with Dalhousie University to offer its first online micro-credential course in Inclusive Communications!
Why? Because the most common question I get is, 'what do I say when… or how do I respond to… this offensive comment at work?' As an educator in the DEI space, I've realized that having the language to either shut down a harmful conversation or ignite a much-needed one, is critical to a sense of inclusion and belonging in the workplace.
Over the years, I've helped global companies like Google, KPMG and IGM Financial understand how to have conversations around diversity, equity, inclusion, anti-racism and allyship with deep authenticity. And now in partnership with Dalhousie University, through a series of pre-recorded sessions and real-life scenarios, I'm able to take these learnings to organizations right across Canada and even beyond.
What is a micro-credential anyway?
Micro-credentials are pretty new and becoming increasingly popular, because as opposed to a certificate program, a micro-credential assesses a specific skill that can be validated through the digital badge it carries. The badge you receive after completing the course is encrypted and carries metadata about what you've learned and how you were assessed. In the era of the Great Resignation, employers who can offer ongoing training with tangible skills will have an edge.
Why Dalhousie?
I designed this course to reflect Canadian content and to be anchored in Canadian history, especially the parts of our history that we don't like to talk about. Dalhousie University was built on the proceeds of slavery. The institution has not shied away from its own history or on how its legacy has harmed the community today. Instead, it's focused on repairing that harm and moving forward. 25 years ago Dalhousie became the first university in Canada to create a dedicated academic position devoted to Black Canadian Studies, and Dalhousie has continued to lead the way in the establishment of Black Canadian Studies. I'm very proud to be in partnership with them and look forward to the change we can make together.
The course is open for pre-registration now by contacting Kim Stewart at This email address is being protected from spambots. You need JavaScript enabled to view it.
Read the full press release here: https://lnkd.in/es8uiBGd
Last modified on Wednesday, 30 March 2022 23:15